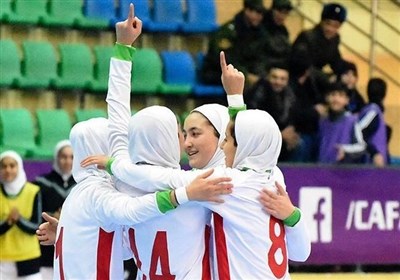 Niloofar Ardalan's girls defeated Tajikistan 15-0 in the competition's Matchday1.
Tajikistan, Iran, Kyrgyz Republic, Turkmenistan, Afghanistan and Uzbekistan are competing in the event from January 24 to 29 in Dushanbe, Tajikistan.
Iran is also scheduled to meet Afghanistan, Turkmenistan, Uzbekistan and Kyrgyzstan on the following days.
The Central Asian Football Association (CAFA) is an association of the football playing nations in Central Asia.