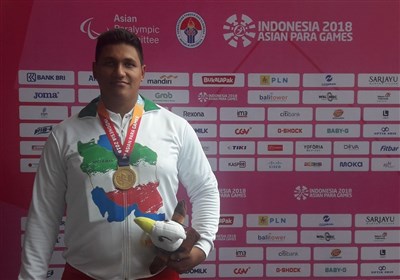 The Iranian athlete seized a gold medal in the Men's Shot Put F11 with a throw of 14. 44 meters.
Miljenko Vucic from Croatia took silver with 14. 42 meters and Brazil's Alessandro Rodrigo Da Silva won the bronze with 13. 9.
More than 1,400 athletes from 120 nations are set to compete in the World Championships from 7 to 15 November.