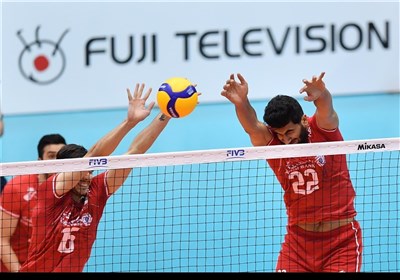 Team Melli is placed in the 8th position with 12 points.
Iran national volleyball team lost to Russia, Egypt, Brazil, USA, Japan, Italy and Poland in the competition held in three Japanese cities Nagano, Fukuoka and Hiroshima from October.
Igor Kolakovic's men defeated Australia, Canada, Argentina and Tunisia in the competition.
Brazil remained unbeaten and won the title with 11 wins and 32 points, followed by Poland and USA.
Tunisia came last with one win and four points.

1.
2.
3.
4.
5.
6.
7.
8.
9.
10.
11.
12.