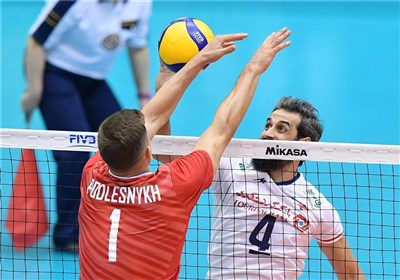 Iran was defeated against Russia 3-1 (25-21, 25-18, 24-26, 25-22) at White Ring Nagano on Tuesday.
I don't think we had enough power to fight against Russia today, our team spirit was not so perfect. Russian team was great on service to win the sets and our fight wasn't enough. Now, we have to look forward to the other games in this tournament," Marouf said.
Everybody knows that Russia has one of the best blocks in the world, and it was perfect at blocking today and we suffered a lot. On the other side, their serve was strong.
We didn't change anything, just in some moments our outside attackers played perfectly and in other moments Russia's block was so strong. think they didn't let us play our volleyball. Ok, we weren't powerful enough, but their blocks didn't let us play," he added.