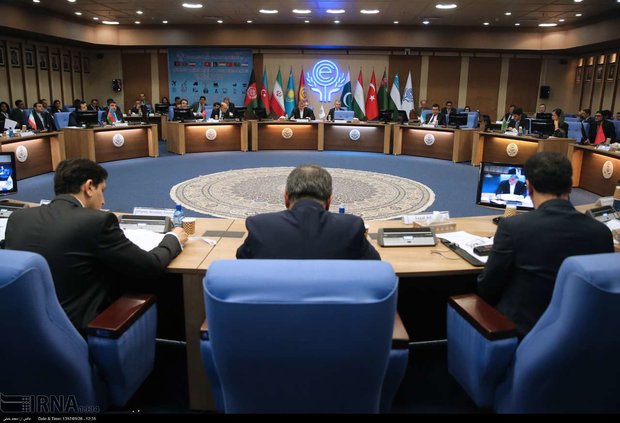 TEHRAN - The 29th meeting of Regional Planning Council (RPC) of Economic Cooperation Organization (ECO) kicked off on Monday at the ECO secretariat in Tehran.
During the four-day meeting, ECO committees will discuss the progress of the previously approved programs and projects.
As reported the discussions cover a variety of areas including business and investment, transport and communications, energy and minerals, agriculture and environment, tourism industry, and etc.
The meeting was attended by the delegations from the member nations namely Iran, Afghanistan, Azerbaijan, Kazakhstan, Kyrgyz Republic, Pakistan, Tajikistan, Turkey and Uzbekistan.
Aiming for sustainable economic development of its member states and the region as a whole, ECO was established in 1985 by Iran, Pakistan and Turkey and was later joined by seven new members: Afghanistan, Azerbaijan, Kazakhstan, Kyrgyzstan, Tajikistan, Turkmenistan and Uzbekistan.