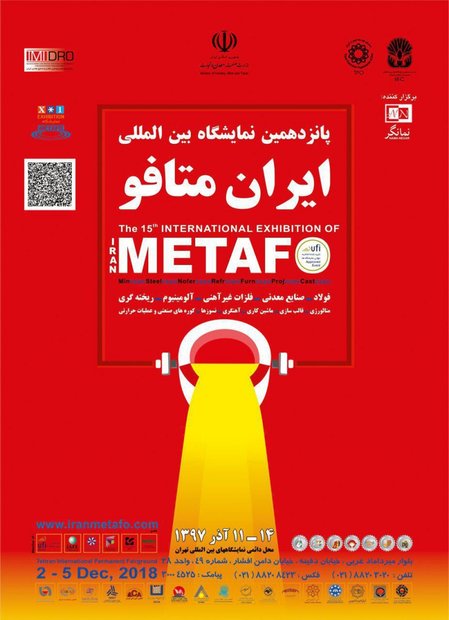 TEHRAN - The Tehran Permanent International Fairgrounds is hosting the 15th edition of Iran's international exhibition of metallurgy, dubbed IRAN METAFO, during December 2-5, IRIB reported.
The main focus of the exhibition is on minerals and mining industry, iron and steel technology and products, casting, molding, forging, and machine works, non-ferrous metals (aluminum, copper, zinc, lead and precious metals) and industrial ceramics as well as furnaces and measurement systems.
In the 2017 version of the exhibit, some 460 companies, 270 Iranian and 190 foreign ones, took part to showcase their latest achievements and products in metallurgy industry.