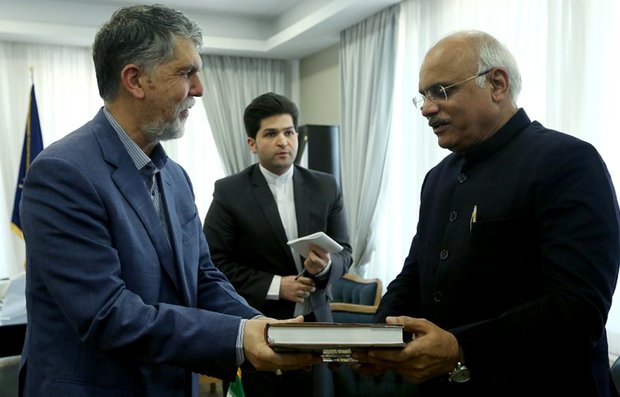 TEHRAN – The Iranian Minister of Culture and Islamic Guidance, Seyyed Abbas Salehi, and the president of the Indian Council for Cultural Relations (ICCR), Vinay Prabhakar Sahasrabuddhe, have met in Tehran.
Plans to expand cultural relations were discussed at the meeting, the ministry announced in a press release on Tuesday.
ICCR's objectives are to actively participate in the formulation and implementation of policies and programs pertaining to India's external cultural relations.
The council is also seeking to foster and strengthen cultural relations and mutual understanding between India and other countries.
Photo: Iranian Culture Minister Seyyed Abbas Salehi (L) presents ICCR president Vinay Prabhakar Sahasrabuddhe a book during his visit to Tehran on December 3, 2018.