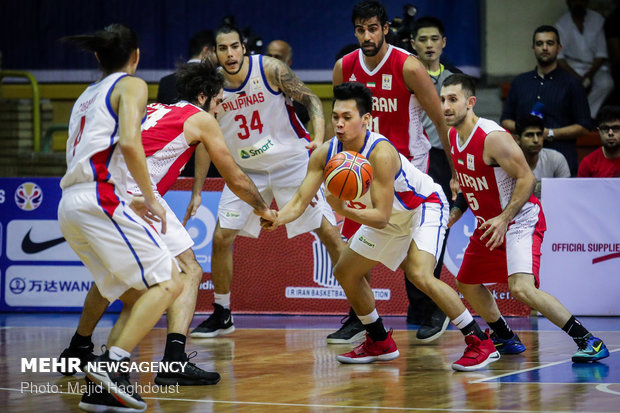 The fifth window of the FIBA Basketball World Cup 2019 Qualifiers closed today with Iran-Philippines return match, during which the Iranian players beat their southern Asian country 78 to 70.
The Iranian men had also won their first leg versus Philippines in Tehran, and today's match was hosted by Philippines in Manila and it was Iran's second match at the fifth window. e Iranian national basketball team lost to Australia during its first match at the fifth window last Friday.
With this result, the Iranian squad secured its ticket to 2019 FIBA Basketball World Cup, which will take place in China from August 31 to September 15.
Iran secured its place in the world cup while the sixth window of the qualifiers is still remaining.
A total of 80 national teams are playing in the FIBA Basketball World Cup 2019 Qualifiers: In 4 regions: Africa, Americas, Europe and Asia (which includes Oceania); 6 windows of 9 days each, starting on Monday and finishing on Tuesday of the following week.
Iran will have two other matches next year during the 6th window against Japan and Australia. It will face off Japan on March 21, 2019, and will host Australia in Tehran on February 24.