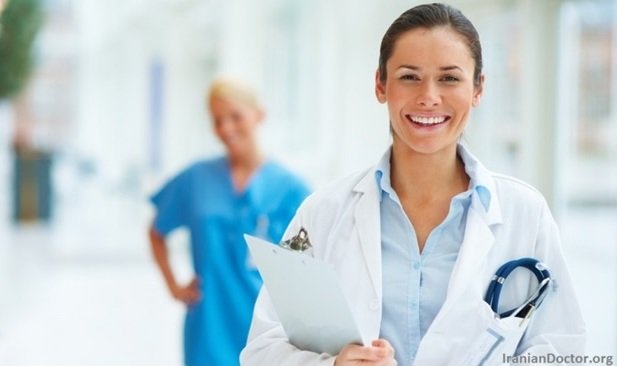 According to IranianDoctor. org, doctors help us by treating our illnesses and injuries. They often doctor will give a patient medicine to make him well. Other times, he or she will give patients instructions. Doctors save lives, but their importance goes far beyond that.
also make a difference by helping patients minimize pain, recover from a disease faster or learn to live with a disabling injury. A patient's ability to enjoy life, even if they can't be cured, makes a huge difference to them and to their families. If they can go back to work after an illness, that benefits their employer, too. important to society.
can be a challenge, especially if you have moved to a new community. is best suited to your individual needs and situation.
1.
Every culture has its own customs, ideas and taboos about medical care, so finding an Iranian doctor who not only speaks your language, but is sensitive to your cultural and religious convictions is very important.
2.
The first step to finding a great doctor: Talk to your family and friends about their great doctors. A recommendation from someone you trust is a great way to identify a highly skilled, helpful physician. But remember: Every person is different. Just because a Persian doctor was perfect for your neighbor or your best friend doesn't mean that he or she is right for you.
3.
Once you've identified some possible candidates, check whether they work with your health plan. If you have traditional Medicare, call the doctor's office and ask if he or she accepts Medicare patients. Most plans charge more if you see a doctor outside the network, and some won't cover out-of-network care at all, so it's important to take this step before scheduling an appointment.
4.
Since you'll be visiting your doctor for everyday health needs, it's important that he or she be located somewhere convenient to you. u won't want to travel very far when you're not feeling good. d if your doctor's office is conveniently located, you'll be more inclined to keep appointments for physicals and other preventive care when you're healthy.
5.
Chances are you wouldn't hire someone to make repairs in your home without doing a little research into the quality of their work and experience. So why would you choose a doctor, who is dealing with your health and life, without doing the same? Find Persian doctors who keep up with the latest developments in their fields to maintain their certification, so you can be sure they're giving you up-to-date advice.