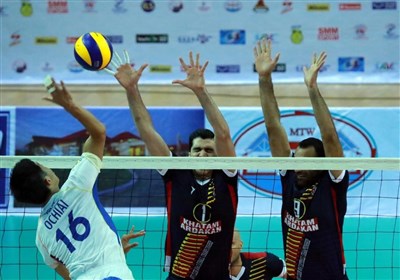 Khatam defeated Vietnam's Sanest Khanh Hoa in straight sets 25-18 25-23 25-19 in the semi-final at the Wunna Theikdi Indoor Stadium Hall B on Sunday.
Shahram Mahmoudi scored a team-high 14 points for Ardakan including 9 attacks from 19 attempts, while Adel Gholami added 11 points.
Tran Trien Chieu chipped in with 11 points for the losing side.
Vietnam is a good team fighting for every ball and they have a good teamwork. They came up with good serves and were successful in combination and attacks. They played better than us in the second set, but when we lost our rhythm, I told my players that they are more experienced and could beat the rivals. We have players from the Iran national team and our players have competed in several major tournaments before," Ardakan head coach Abbasali Mirhosseini commented after the match.
Khatam will play the winner of Wapda of Pakistan and Kazakhstan's Atyrau on Monday.