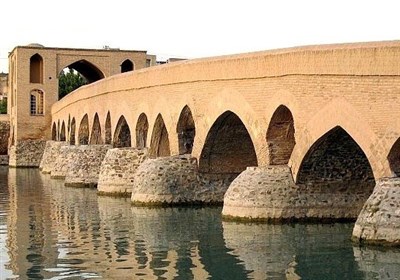 However the architectural style is totally Sasanid. The bridge was built in two parabolic shapes. The vertical parabolic component means that the middle point of the bridge is the highest part.
The horizontal parabolic produces a bend to the west strengthening it against the flow of the river. This bridge is 107. 8 meters long and an average of 5. 2 meters wide. It has two levels of arches, 13 in the bottom and 8 on the top.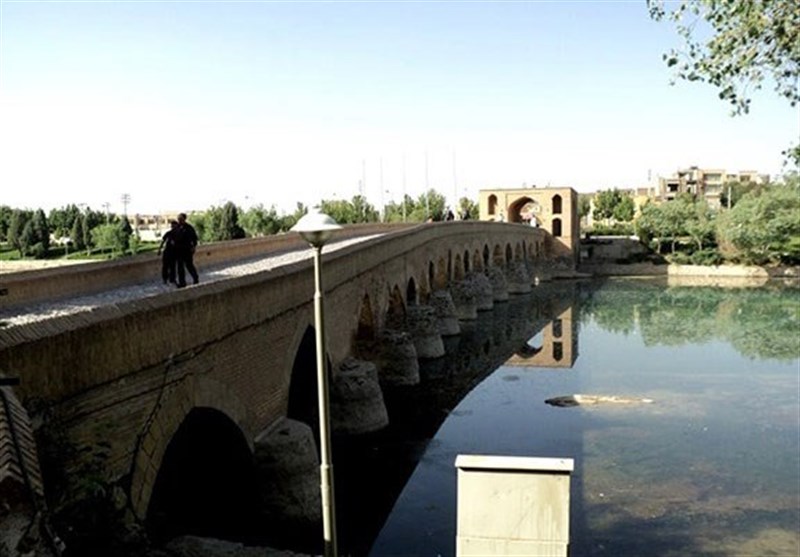 The higher sluices quickened the passage of water during floods, thus taking pressure away from the structure. About 100 meters away from the bridge, the Zayandeh Rud has recently been diverted towards the south and an artificial lake has been established around the bridge to protect it from further damage.