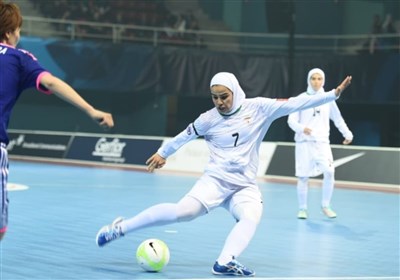 Speaking after Iran's sensational 5-2 win against Japan in the competition's final, Karimi spoke of the significance of lifting the trophy for a second time.
For women's sport in Iran, the futsal team is the only team that has the ability to be an Asian champion. The national teams in other sports don't have this ability and that's why this is so important," Karimi told the-AFC.
Iranians are very emotional people, especially our women. This championship is the big opportunity for us to be more famous in the country, and the way we dress is unique and different from the other teams.
The 29-year-old graciously accepted the award, but said team success was at the forefront of her goals before thanking Iran's technical staff.
First of all I was thinking about how I could help the team. I knew that if I could help the team then I could be the MVP of the tournament," she revealed.
Before the final our staff analyzed Japan for us very well. We had two sessions of analyzing them and our plan was to make Japan tired in the first half, then try to score in the second half.
That was our plan and thankfully it worked. We really need to give our thanks to our staff," Karimi concluded.