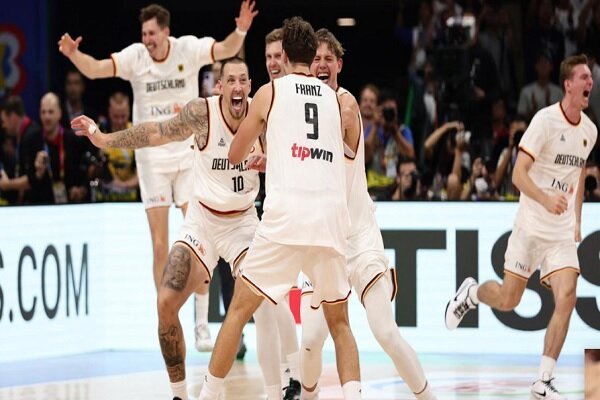 TEHRAN – Germany defeated Serbia 83-77 on Sunday to win their first-ever FIBA World Cup title.
In the match held in Manila, the Philippines, Dennis Schroder finished the game with 28 points on 9-for-17 shooting. Franz Wagner added 19 points and 7 rebounds.
Serbia's Aleksa Avramovic collected 21 points.
Earlier in the day, Canada won the bronze medal after beating the U. S. 127-118.
Germany remained undefeated throughout the entire tournament. On the way to the title, they defeated teams like Australia, Slovenia, and Team USA. It is their first FIBA World Cup title ever.
In the last World Cup in 2019, Germany finished just 18th in the final standings.
Iran finished 31st out of 32 teams in the tournament.
Team Melli, headed by Hakan Demir, lost to Brazil, Ivory Coast, Spain, France and Lebanon.