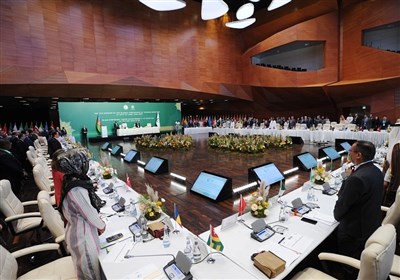 During the meeting, the place and date of the next conference, as well as the candidates for the Tourism City Award of the OIC for 2023-2024, were determined, and the draft final resolution of the conference and the Baku Declaration were adopted.
More than 160 representatives from 39 countries, including the Minister of Culture, Tourism and Handicrafts of Iran Seyed Ezatullah Zarghami, took part at the event in the Baku Congress Center.
The chairman of the State Tourism Agency (STA) of the Republic of Azerbaijan, Fuad Naghiyev, read out the address by President Ilham Aliyev to the participants of the conference.
The STA chairman said that many tourists from OIC member states had visited Azerbaijan prior to the pandemic. However, the number of tourists has largely declined in recent years due to the pandemic, he said.
Fuad Naghiyev stressed the necessity of making joint proposals with the OIC in order to restore tourism in Azerbaijan in the post-pandemic period.
The event participants are scheduled to visit the city of Shusha on June 29.