It is also known as the "Pink Mosque", due to the usage of considerable pink color tiles and is said to be the most beautiful mosque in Iran by most visitors.
It is also called the "Mosque of colors," the "Rainbow Mosque" and the "Rose Mosque". of the most elegant and most photographed pieces of architecture in southern Iran and is located at the district of Gowad-e-Araban, near Shah Cheragh.
The mosque is known for the extensive use of colored glass, minor details and the use of traditional architectural elements such as the Panj Kase (five concaved) design in its ceiling.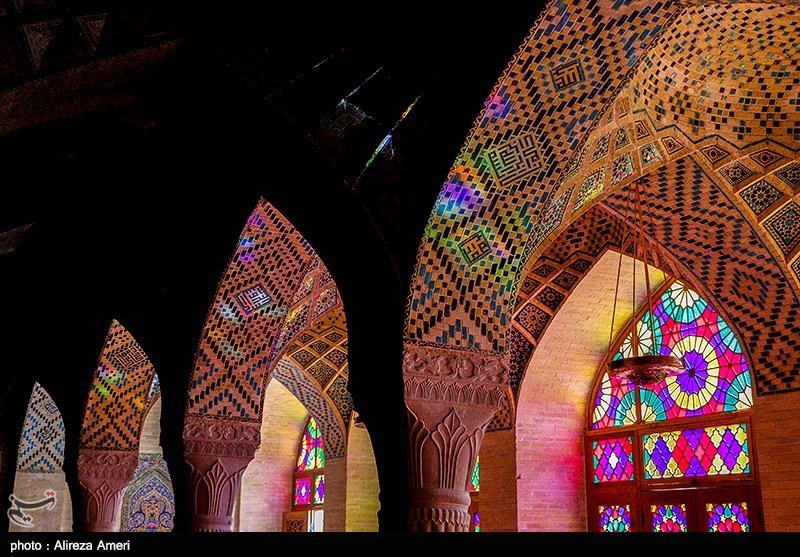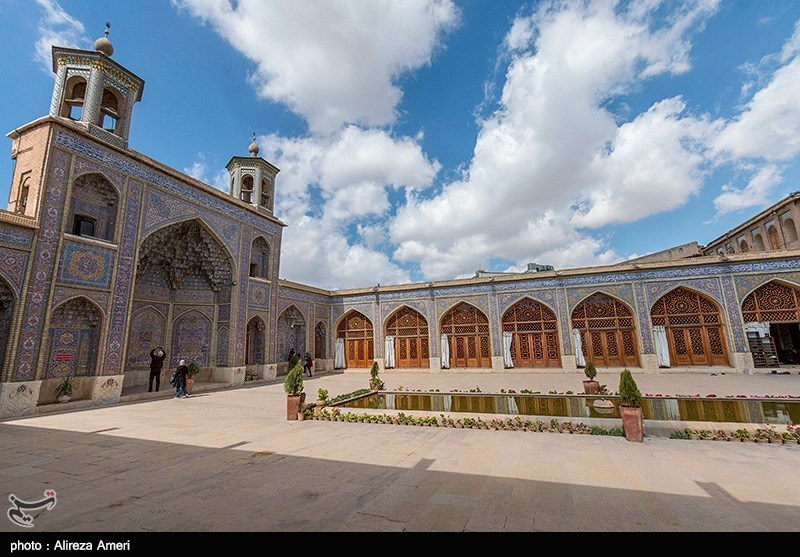 The mosque has a wide courtyard in the north side. At the entrance, there is a large arch which has been decorated with colorful roof tiles (muqarnas). In the second floor, on the both sides of the arch there are amazing colored tiles on the walls.
There are two praying halls. The western one has a tiled altar with 12 carved columns and windows with colorful glasses, colorful tiles in the ceiling and walls and has seven wooden doors with stained glass. This hall is considered as one of the most beautiful praying halls among Iranian Mosques. The eastern praying hall or the winter hall was designed to avoid direct sunlight and thus keep the hall cooler. This hall is covered with beautiful brick decorations.
What makes this mosque unique is its gorgeous colorful secret and the multitude of stained glass windows that turn the inside into a riotous wonderland of colors.
The sight of the morning sunlight shining through the colorful stained glass fills the inside with colorful patterns, makes this mosque outstandingly aesthetical and absolutely breathtaking. You can wait and watch this beautiful pattern moving gently from one side of the mosque towards the other. Most visitors come early in the morning (9am to 11am is best) to see the light reflect on the ground, walls, the arches and the towering spires and visitors.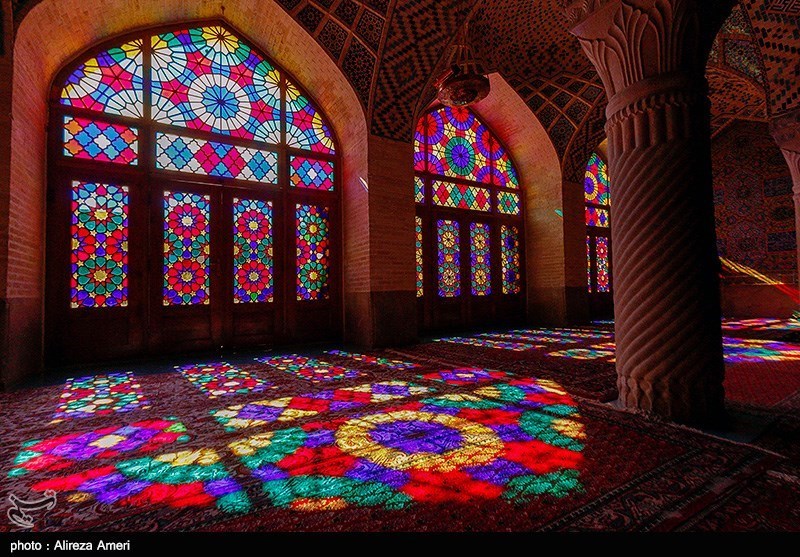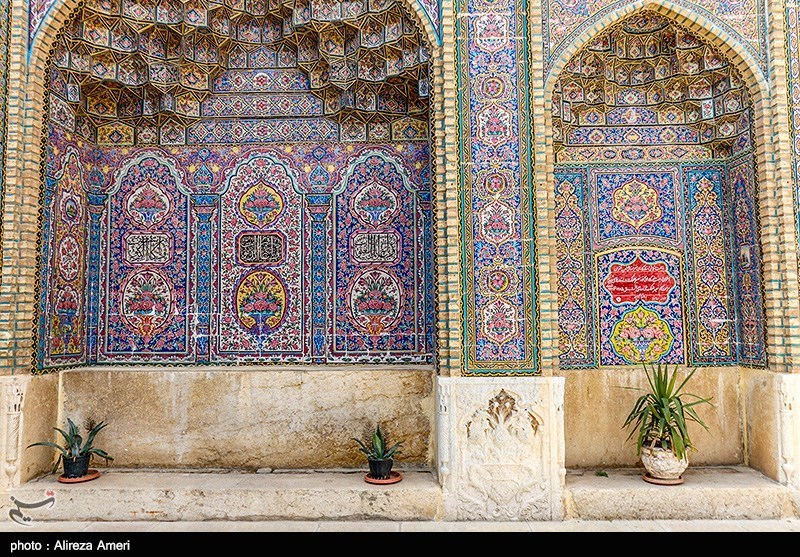 Restoration, protection, and maintenance of this monument is being continued by the Endowment Foundation of Nasir Al-Mulk and still welcomes worshipers every day.
There is also a mausoleum in the back yard called Zanjiri (chained) in which people used to chain suspected criminals, thinking that divine spirit will free them if they are innocent.